Sundays are usually my go-to days for stimulating quotations posts… but I'm feeling the need to drop some wisdom on that ass.  Neither wisdom nor that ass shall be bound by mere calendars.  Quote me on that.
Crossroads

The second half of my life will be black
to the white rind of the old and fading moon.
The second half of my life will be water
over the cracked floor of these desert years.
I will land on my feet this time,
knowing at least two languages and who
my friends are. I will dress for the
occasion, and my hair shall be
whatever color I please.
Everyone will go on celebrating the old
birthday, counting the years as usual,
but I will count myself new from this
inception, this imprint of my own desire.

The second half of my life will be swift,
past leaning fenceposts, a gravel shoulder,
asphalt tickets, the beckon of open road.
The second half of my life will be wide-eyed,
fingers shifting through fine sands,
arms loose at my sides, wandering feet.
There will be new dreams every night,
and the drapes will never be closed.
I will toss my string of keys into a deep
well and old letters into the grate.

The second half of my life will be ice
breaking up on the river, rain
soaking the fields, a hand
held out, a fire,
and smoke going
upward, always up.
Education is the most powerful weapon which you can use to change the world.
There
Where the elegaic fisherbird stabs and paddles
In the pebbly dab-filled
Shallow and sedge, and 'dilly dilly,' calls the loft hawk,
'Come and be killed,'
I open the leaves of the water at a passage
Of psalms and shadows among the pincered sandcrabs prancing

~ Dylan Thomas, from "Over Sir John's Hill"
Only the educated are free.
It is easy to be beautiful; it is difficult to appear so. I admire you, beloved, for the trap you've set. It's like a final chapter no one reads because the plot is over.

~ Frank O'Hara, from "Meditations in an Emergency"
The mind is not a vessel to be filled, but a fire to be kindled.

~ Plutarch
I will not serve that in which I no longer believe.

~ James Joyce, from A Portrait of the Artist as a Young Man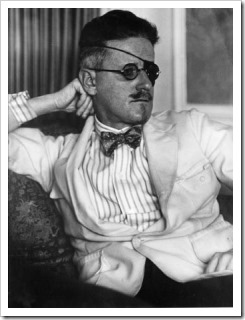 Saying Your Names

Imagine a room,
a sudden glow. Here is my hand, my heart,
my throat, my wrist. Here are the illuminated
cities at the center of me, and here is the center
of me, which is a lake, which is a well that we
can drink from, but I can't go through with it.
I just don't want to die anymore.
it is not your loving, even if your mouth
was forced wide open by your own voice—learn

to forget that passionate music. It will end.
True singing is a different breath, about
nothing. A gust inside the god. A wind.

~ Ranier Maria Rilke, from "Sonnets to Orpheus, I.3"
Like works of literature, mathematical ideas help expand our circle of empathy, liberating us from the tyranny of a single, parochial point of view.
Life pro tip of the fucking day: be the guy who is always doing something interesting.

~ via Fucking Homepage (seriously)