Get lost inside the internet this week.  Start with the fantastic eleven-part Learning To See series at DPS.
Play Curveball – an old game that sucked away many, many hours of study time when I was in school.
Experience the glory that is BUNDESDANCE!  An interactive, musical webapp where you make 2000's-era German politicians dance.  I cannot explain why I love this.  But I do.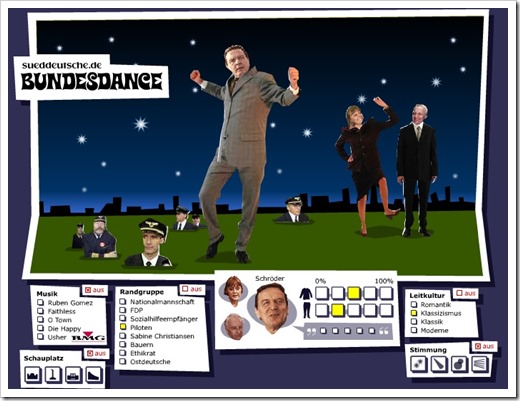 Courtney at Leather Notebook is terrific and prolific.
Do you love literary tattoos as much as I do?  Then check out this and this.