So it turns out merely writing "exercise" on my daily to-do list is not enough to encourage me to get moving.  Last week, in response to my prolonged laziness, I decided to raise the stakes by signing up for the Santa Fe to Buffalo Thunder Half Marathon.  This from someone who is in the worst shape of his life (thanks, Frontier).  In my final few college years (six years ago… wow, really?) I was in prime condition.  I went to the gym three days a week, ran laps around the quad, and generally was not afraid to take my shirt off at the pool.  As recently as a year ago I was running a five kilometer course around my Birmingham neighborhood's rolling hills or hitting the elliptical machines at the YMCA at least a couple of times a week..  Now, despite living in an apartment complex with a free 24-hour workout room, and living in one of the best cities in the country for outdoor activity, I can never seem to motivate myself to get started.  Enough of all that.  Time to set a goal.  As of this post I have 119 days to get ready for 13.1 miles of agony glory.
It begins.
I struggled through 5K this morning (see the map below), and everything but the uphill slog on Academy Road seemed pretty manageable.  This altitude makes quite the difference, though.  I think that is what this first month is going to have to focus on:  just getting my conditioning back and adjusting to thin air.  I am not even going to worry about timing myself or setting specific distance goals until July.  Anyhow, today I finally hit the wall about 85% of the way through and didn't want to stop.  Once I got back to the car I ran back to meet my wife, who was walking the roughly 3.4 mile circumference of Albuquerque Academy while I was running it.  Unnecessarily long story short – what a great Sunday morning!  I was up and the blood was pumping; all before 9 am.  For the remainder of the day, although I have been a tad exhausted physically, I have also been noticeably sharper and more alert.  I think we both reached the same conclusion: this should happen every day. 
Basically, my sluggishness has permeated every facet of my life at this point.  My memory is noticeably poorer.  I get fatigued just sitting at my computer at work.  When I get home, not only do I not feel like doing physical activity, but I cannot even muster the willpower to write or edit photographs or, sometimes, even submerge myself in a novel.  Mostly I just veg out and browse the internet with the dog (who, come to think of it, probably doesn't care anything about the internet… aside from maybe the cat memes).  Today I had to remind myself that perhaps it is not that the stress of the day gets in the way of the activities I enjoy.  Maybe the absence of activities I enjoy contributes to the stress of the day.  How much better would it be to either start off the day with a run or else do a lap around the Academy after work?  Once I got into the rhythm of it, I am positive it would re-energize the rest of my life: my job, my writing, my relationships… everything.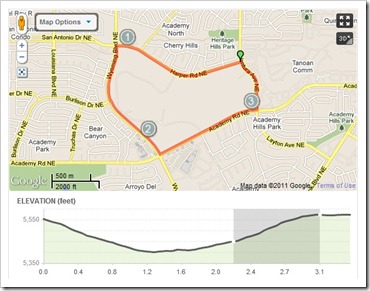 I am sure of it because I have done it before.  Why is it so easy to forget such a basic lesson?  Even if it cannot give me back my creative energy, having more stamina and sharper focus will de-stress me enough so that I may be able to tackle the larger issues.  I have always been enamored with eastern philosophy and the practice of meditation, but I have never really been able to sit still for or even find twenty quiet undisturbed minutes during the day.  My meditation was my running.  It was where I could shut the noise of the world out and focus on the present moment, my immediate thoughts and emotions, etcetera and so forth.  And looking back, when I was able to practice mindfulness during a run, I was often able to be more mindful at my job and with my family. 
Anyway, I don't want to go off on a tangent here.  This is not an exercise blog.  In fact, I intend to re-focus Grammaticaster even more on art and creativity and less on personal journaling (which I find pretentious and boring).  But every little compartmentalized bit of life affects everything else, too, and this grasp backward to recapture my old physical ambitions – which is totally within my power to do – will hopefully energize my interior, creative ambitions as well. 
Over the next few months, expect to see two or three updates on my progress toward the 13.1.  I am still working out the specific details of the training, but I'm thinking about splitting it into four stages: freshman, sophomore, junior and senior (because I'm doing my running around the Academy… get it?  I'm so clever.)  Freshman stage is just going to be about establishing (or re-establishing) the habit of running, as well as acclimating my lungs and muscles to the environment and intensified activity.  I will iron out the other three stages as the process gains momentum.
So: instead of looking at my list at the end of the day and casually, if wistfully, carrying the "exercise" entry forward to tomorrow… for the next three and a half months I am officially "in training".  Every day. 
(It seems to me that, in addition to establishing a workout routine, my success is also tied to maintaining better sleep and diet habits.  Maybe I will address these in future posts.  If anyone has any advice to impart, experiences to tell or resources to share, feel free to give me a good hard slap in the comments.  Have a good week, everyone.)