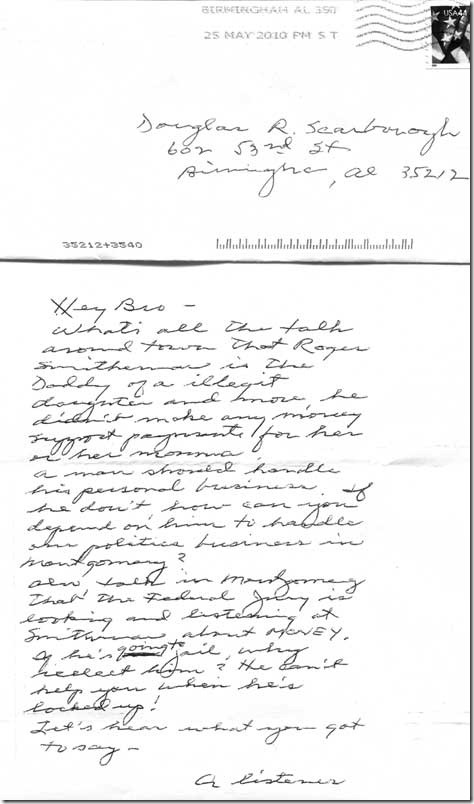 Thanks but no thanks, bro.  I think I'll stick with the ignorance I know… especially when the alternative is the ignorance that sends me kindergarten-English ransom-note-looking letters in the mail.
Transcript:
Hey Bro —
What's all the talk around town that Roger [sic] Smitherman is the Daddy of a illegit [sic] daughter and more, he didn't make any money support payments for her or her momma.
a man should handle his personal business.  If he don't, how can you depend on him to handle our politics business in montgomery?
also talk in montgomery that the Federal Jury is looking and listening at Simtherman about MONEY.  If he's going to jail, why reelect him?  He can't help you when he's locked up!
Let's hear what you got to say —
                                        a listener
Good luck with your last-minute defamation campaign, though.  Hooray for grassroots. 
Screw this backwards state.  I'm going to New York.