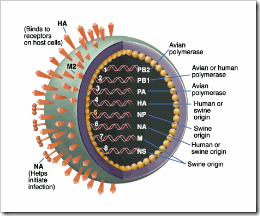 Monday.  How am I?  I have the swine flu, so this is going to be short. 
Ran/walked the 5K in 49:48 last Wednesday.  Burned 533 calories on the elliptical machine at the Y on Friday.  Feeling bad has hampered my exercising, but I feel like that is a better excuse than some I've given in the past.  All in all, my efforts to live healthier are going well.  Except for the swine flu thing.
Still reading Infinite Jest.  I ought to get some good page-turning in now that I am barred from going to work for a few days. 
Finally, as far as relaxation goes, we are heading down to Orange Beach, AL for a sun/surf/sand labor day weekend.  Should be nice… you know, if conditions permit. 
That is all.  I'm going back to bed now.